Since birthdays only come around once a year, people want to make their loved ones feel extra special by taking them to a specific place and making reservations at exclusive restaurants. Birthdays are important milestones in a person's life. They prefer to select every detail carefully, including the cake, the cuisine, and the venue, in order to make unforgettable memories.
7 Best Birthday Celebration Restaurants in Islamabad
Here are a few best birthday celebration restaurants in Islamabad that consistently offer the greatest birthday decor & birthday deals along with excellent customer service.
1. El Momento
El Momento Islamabad is the best birthday celebration restaurant in Islamabad. If you want to make your or a loved one's birthday more memorable, this restaurant is an excellent choice for any type of party.
The restaurant's ambiance is wonderful and will leave you with a really nice impression. With the right backdrop and decor, you may record as many memories as you want in your cameras. The restaurant's staff is extremely cooperative, the cuisine is exceptional, and the menu is expansive; whether you want Italian food, Japanese food, Chinese food, or steak, it has it all.
Explore: El Momento Islamabad Deals
They often launch special birthday deals, so check their latest deals before you go. Without a doubt, planning your next birthday at El Momento will leave you with endless stories to brag about. Prepare to revel in an unforgettable experience that will become a cherished memory forever.
2. Artrio Cafe & Grill
If you're on the hunt for an exceptional birthday celebration in Islamabad, then you need to check out Atrio Cafe & Grill, located in F7. One of the esteemed restaurants in town not only provides tailored birthday packages but also offers the option to customize the decorations to make your day a truly unforgettable experience.
The ambiance of Atrio Cafe & Grill is simply exquisite, making it the perfect spot for creating some pleasant memories on your special day.
3. Kapacious
In Islamabad, Kapacious is a newly discovered gem, but its location is well known to everyone. It is located in F9 Park, the largest park in Islamabad. This place is an excellent choice for your birthday celebration because of its rooftop & outdoor spacious seating.
You can also customize your decor around the swings they have placed at the tares. If you're looking for a place to celebrate your birthday with a large group of friends, this is the place for you. They have the best birthday decor options & the best birthday deals.
4. Shakespeare Lounge
The Shakespeare Lounge is the ultimate venue for a memorable birthday party. The restaurant combines the timeless beauty of Shakespearean aesthetics with current culinary excellence with ease. The lighted tables and rich, inviting atmosphere set the tone for a luxurious evening. From delicious appetizers to mouthwatering main meals, the menu delivers a symphony of flavors, all designed with a touch of culinary enchantment.
The attentive staff adds to the feeling of occasion with their exceptional service, ensuring that every moment is one to remember. Whether you're celebrating with a tight group of friends or throwing a huge gala, the Shakespeare Lounge is the ideal venue for a birthday celebration, where the memories made will last as long as the immortal poems of Shakespeare.
Explore: Aesthetic restaurants in Islamabad
5. Cafe 1969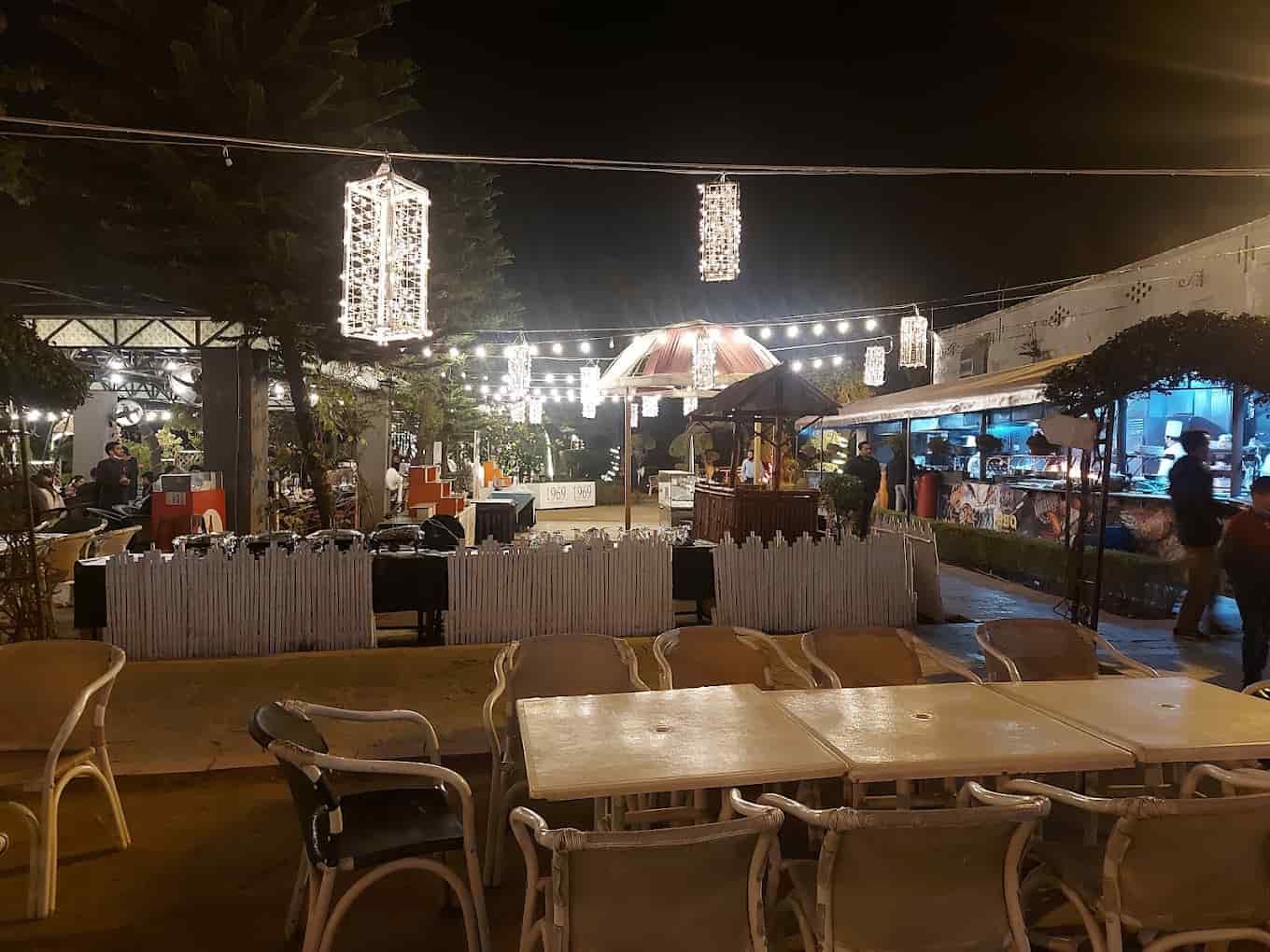 Cafe 1969 stands as a beacon of excellence when it comes to birthday celebration restaurants in Islamabad. The menu has a diverse range of culinary masterpieces that cater to every palate. Whether you're in the mood for exquisite international cuisine or indulgent local flavors, Cafe 1969 delivers impeccable taste and presentation.
The attentive staff adds to the charm, ensuring that every aspect of your celebration is flawlessly executed. The warm ambiance makes it the ideal choice for a memorable birthday celebration in Islamabad, complete with the greatest birthday decor.
Explore: Best Restaurants in Islamabad
6. Monal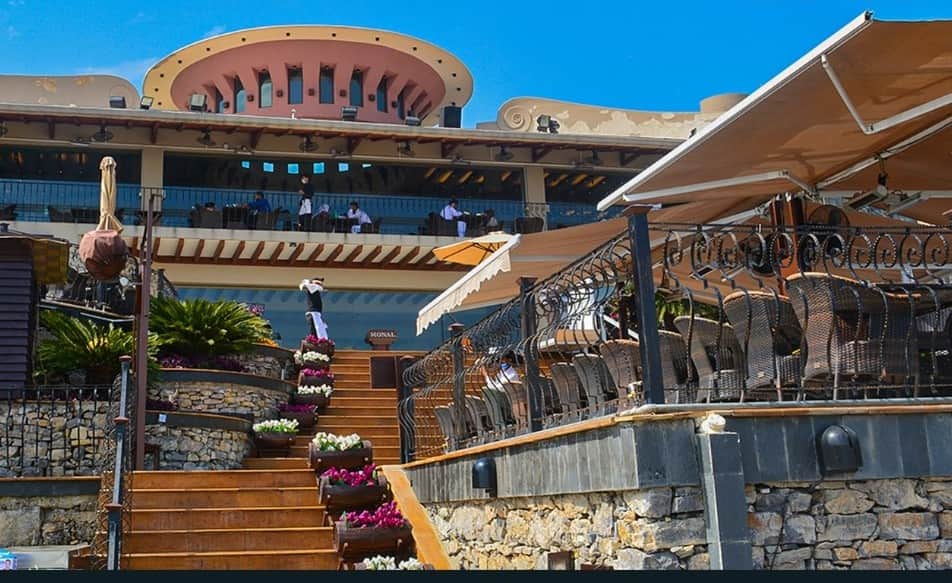 Tourists enjoy the idyllic scenery and scrumptious cuisine at Monal, a favorite birthday celebration restaurant in Islamabad. Moreover, if you prefer a hilltop backdrop and a natural setting for your birthday party in Islamabad, this is the perfect location for you.
Customers can relax and enjoy the surroundings in a stunning ambiance at the restaurant. Even if all you want to do is celebrate your birthday in a natural setting with some light background music while cutting your cake. It would give you a more all-natural and appealing birthday mood.
7. Howdy
Howdy is one of the most well-liked restaurants for birthday celebrations since it provides the greatest birthday discounts and decorations. Nothing at Howdy is more amazing than the lighting, atmosphere, and decorations. It is one of the greatest fast-food restaurants in Islamabad to celebrate your birthday with family & friends. Make sure to take lots of photos wearing cowboy hats when you visit!
These restaurants are well aware of the importance of birthdays and regard them as significant events in our lives. They ensure that every detail is attentively adhered to, making these celebrations distinctive, by offering exclusive birthday deals, stunning birthday decor, and great customer service. The restaurants can accommodate any taste and inclination, whether you're searching for an intimate family get-together, a bustling party with friends, or a romantic evening that evokes favorite memories that are sure to last forever. The next time you celebrate your birthday, you might want to consider going to one of these birthday celebration restaurants in Islamabad to make it a day that you will remember and take home with you as a memory that captures the whole essence of the celebration.