Families choose to eat out more often in Lahore, a city of culinary enthusiasts. In fact, families are organizing more outside gatherings these days and frequently hosting their extended family & friends over outdoor branches or dinners rather than the old traditional approach because this gives them a better experience and more free time to relax and converse.
So it's important to choose a family restaurant that offers a wide variety of good and hygienic food in a setting that is both tranquil and attractive—finding the best family restaurants in Lahore with a healthy & delicious menu used to be difficult.

But as restaurants proliferate, it's not too difficult now that many restaurants in Lahore offer you a family-friendly environment, an extensive menu with exceptional taste, and the best customer service to ensure that you and your family have a nice dine-out & a memorable one in all aspects.
10 Best Restaurants in Lahore for Family
This blog will help you choose the best family restaurants in Lahore. The list below holds 10 Best restaurants in Lahore for families.
El Momento Lahore
Monal Lahore
Veera 5
Cafe Aylanto
Haveli Restaurant
Cooco's Den
Spice Bazaar
Salt'n Pepper Restaurant
Andaaz Restaurant
Tuscany Courtyard Lahore
1. El Momento Lahore
El Momento restaurant in Lahore is a fine dining restaurant. The restaurant has a very chic ambiance, giving you a sense of privacy and comfort, and therefore, El Momento is the restaurant in Lahore for family gatherings.

The staff is very professional and makes sure you have a good family time accompanied by delicious food. The menu is extensive and offers everything from succulent steaks to seafood, appetizers, drinks, desserts, and hamburgers.

You may also savor their platters, which include Italian, Chinese, Japanese, and Korean dishes that are truly culinary marvels. Your family will be thanking you for choosing this restaurant to enjoy your family time fully.
Visit: Best Steakhouse in Lahore
2. Monal
Monal Lahore is a popular grill restaurant located on the rooftop. The restaurant has a spacious space to cater to large family gatherings, especially if you prefer to savor the scrumptious food with a stunning city view from the rooftop.

Their customer service is also excellent, and they can easily manage the influx of customers as the place is always busy because of its popularity and sustaining the standard. It would be wise to make a reservation during the busy hours of the day. 
The restaurant specializes in desi & continental cuisine, including a selection of BBQ, karahies, pastas, seafood, and more.
3. Veera 5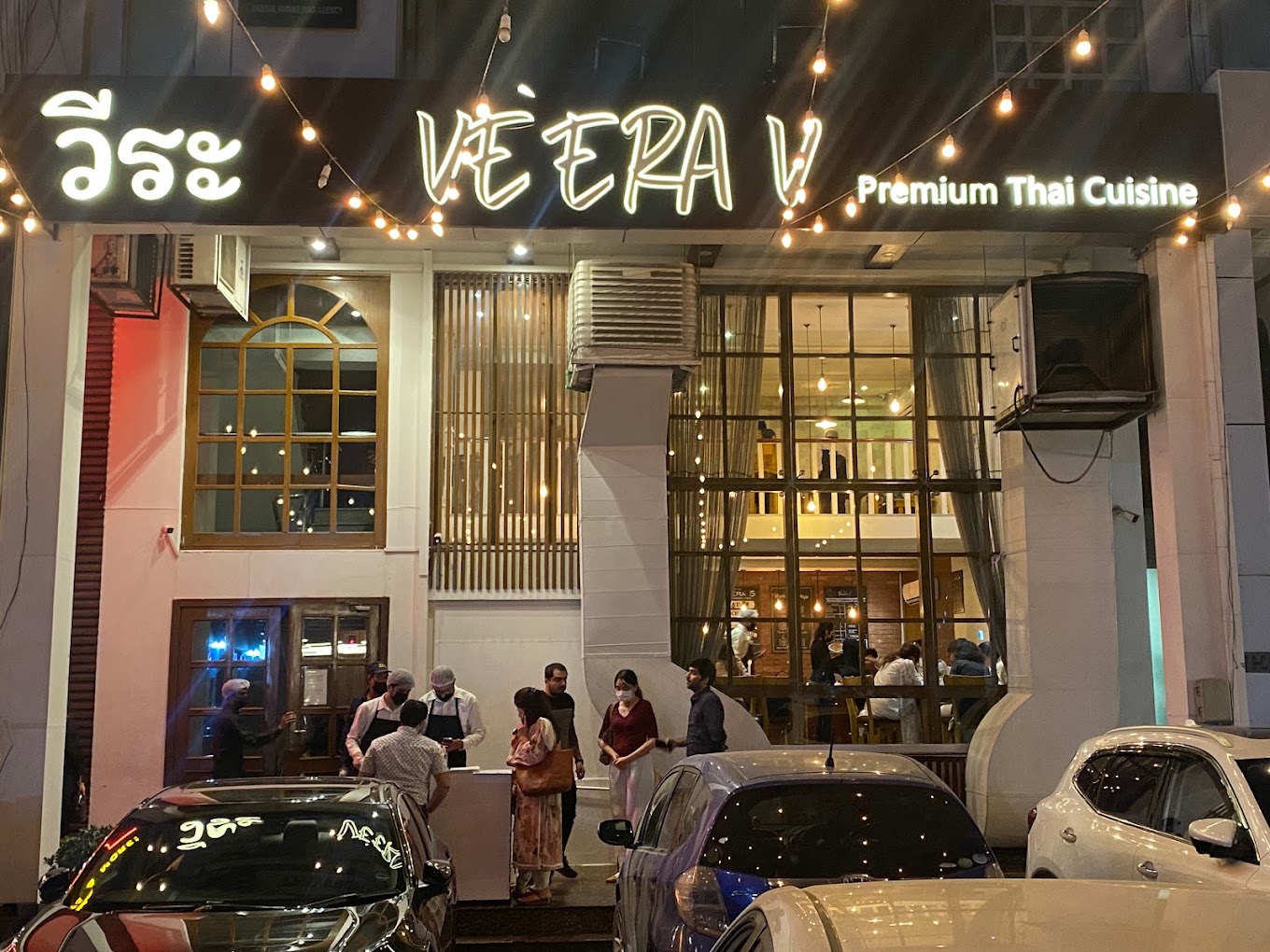 Veera 5 is a Chinese & Thai restaurant. The restaurant has a very family-friendly, safe environment for families who want to spend quality time with their loved ones where they can enjoy delicious food. Especially for families who love Chinese & Thai cuisine, it is indeed the best family restaurant in Lahore for them.

The restaurant's popular servings are tom yum soup, tom kha gai, pad thai, thai green/red curry, and garlic pepper prawns. Known for its refined cuisine and tranquil setting, Veers 5 was awarded the Traveler's Choice award by TripAdvisor in 2022.
4. Cafe Aylanto
Cafe Aylanto has earned enormous customer trust over the years and is one of the best options in Lahore for family get-togethers.

They are featuring a curated selection of classic dishes from the Mediterranean and Italian regions, as well as other iconic Western cuisines. The restaurant's most popular dishes include Moroccan Chicken, Chicken Jalapeno, Club Sandwiches, Aylanto Special Pizza, Penne Arrabiata with Grilled Chicken, and Minted Lamb Chops, just to name a few.
5. Haveli Restaurant
Located in the ancient Haveli Khalil Khan, the Haveli Restaurant is a well-known family restaurant in Lahore. It is encircled by magnificent heritage monuments, including the Badshahi mosque, Lahore fort, Temple of Guru Arjun, and Minar-e-Pakistan. The Haveli's historic design is enhanced by the breathtaking views from its rooftop terraces.

Based on their dedication to offering the freshest ingredients and the most hygienically prepared dishes, the culinary experience delivers delectable local and regional variation. Each dish on the menu is a meticulous labor of love, and the restaurant needs to catch up on quality. It adheres to its core value of offering the most incredible levels of culinary arts quality and service while ensuring the ultimate guest happiness.

The restaurant furthermore offers family platters from its standard menu, specifically for families to fully experience their variety in traditional food at its finest. These platters include the BBQ Platter, Namak Mandi Platter, Vegetarian Platter, and Haveli Special Platter. This family restaurant in Lahore is a treasure trove for families who may really enjoy their time together while exploring a little about the city's history a bit at this family-friendly restaurant in Lahore.
6. Cooco's Den
Within the enigmatic Walled City of Lahore lies a historic antique haveli called Cooco's Den. Every haveli there, including the Cooco's Den, can be considered a museum because of the various artifacts that are treasures for locals and visitors.

To have a truly memorable dining experience, take your family to Coco Den that they will remember forever. It will undoubtedly be an unforgettable experience with delicious cuisine. You can go on a brief sightseeing trip.

The well-known restaurant "Coco's Den," opened in 1996, is situated on Fort Road Food Street, adjacent to the great Lahore Fort and the world-famous Badshahi Mosque. It is also close to Roshnai Gate. The most incredible food in town is served in the mesmerizing ambiance of this museum-like restaurant, Coco's Den, which offers rare options for traditional Pakistani and old Lahore cuisines.
7. Spice Bazaar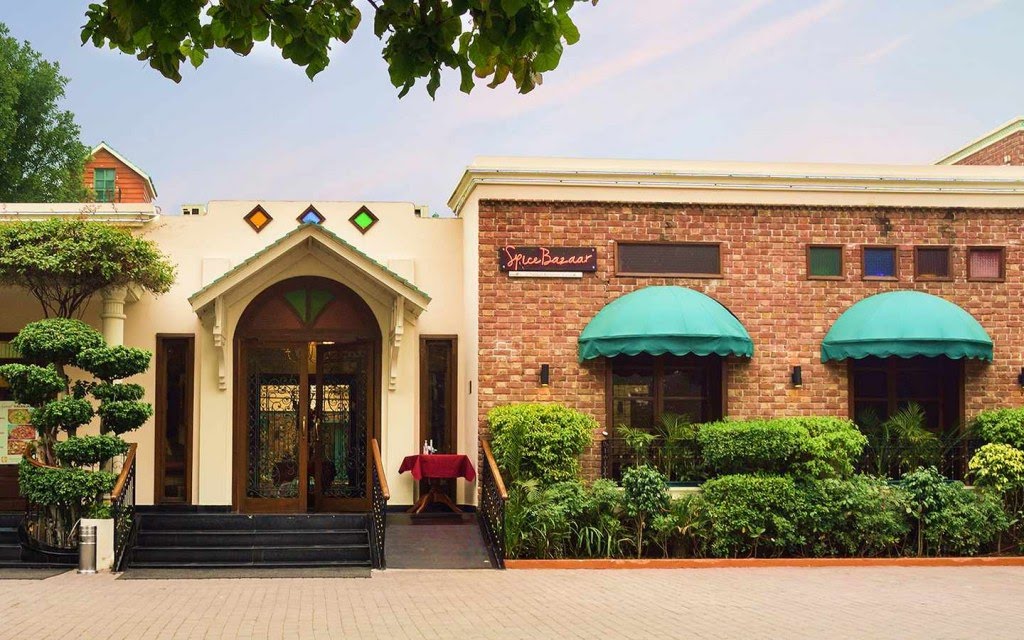 Spice Bazaar in Lahore honors Pakistani cuisine in a welcoming atmosphere, excellent customer service, and highly coveted, diverse, high-quality Pakistani food.

In all of its expanding flavors, Spice Bazaar showcases Pakistan's rich culture and tradition in food. Moreover, Sunday Brunch, Lunch, Super Tea, and Dinner are available for families at Spice Bazaar to cherish their family gatherings fully.

The restaurant's ambiance is conducive to having a pleasant, leisurely family supper. From its appetizers to the main course, everything will amaze you with taste. Considering all this, Spice Bazaar is indeed one of the best family restaurants in Lahore.
8. Salt'n Pepper Restaurant
Salt N Pepper is a Pakistani fine dining restaurant. The Salt N Pepper Restaurant, which is located in Liberty Market Lahore, is regarded as Pakistan's first authentic family-style restaurant in Lahore.

For many generations, the restaurant has had a warm, sentimental bond with its customers. Throughout Pakistan, many similar eateries have since been established, inspired by this restaurant that has remained loyal to its customers for three generations.

In addition to serving both traditional and continental cuisine, Salt N Pepper is well known for its Sandwiches, a range of Chicken and meat dishes, Burgers, Manchorian, Fish chili Dry, BBQ, Chicken Handi, and other feasts. Salt N Pepper is one of the best family restaurants in Lahore.
9. Andaaz Restaurant
Andaaz is an iconic Pakistani restaurant located in the historic walled city of Lahore. A friendly, welcoming restaurant for families with a nostalgic atmosphere. The restaurant atmosphere and exceptional taste make it a top priority for families to have a great dining experience and enjoy family chit-chat over food.

At the core of everything at Andaaz are hearty meals from all across the subcontinent, enthusiastic people, and real hospitality. It delivers its dinners a genuine regional cuisine reminiscent of bygone heydays when every meal was a feast, and every feast was a delicacy for foodies. Everything the restaurant offers, including the daal Makhni, Kaju Chicken, aromatic biryani, and grilled kebabs, is flawless in both flavor and presentation.

There is no doubt that this restaurant is one of the best choices for family dining out in Lahore, as it offers world-class cuisine, top-notch service, and an ambiance that exudes sophistication.
10. Tuscany Courtyard Lahore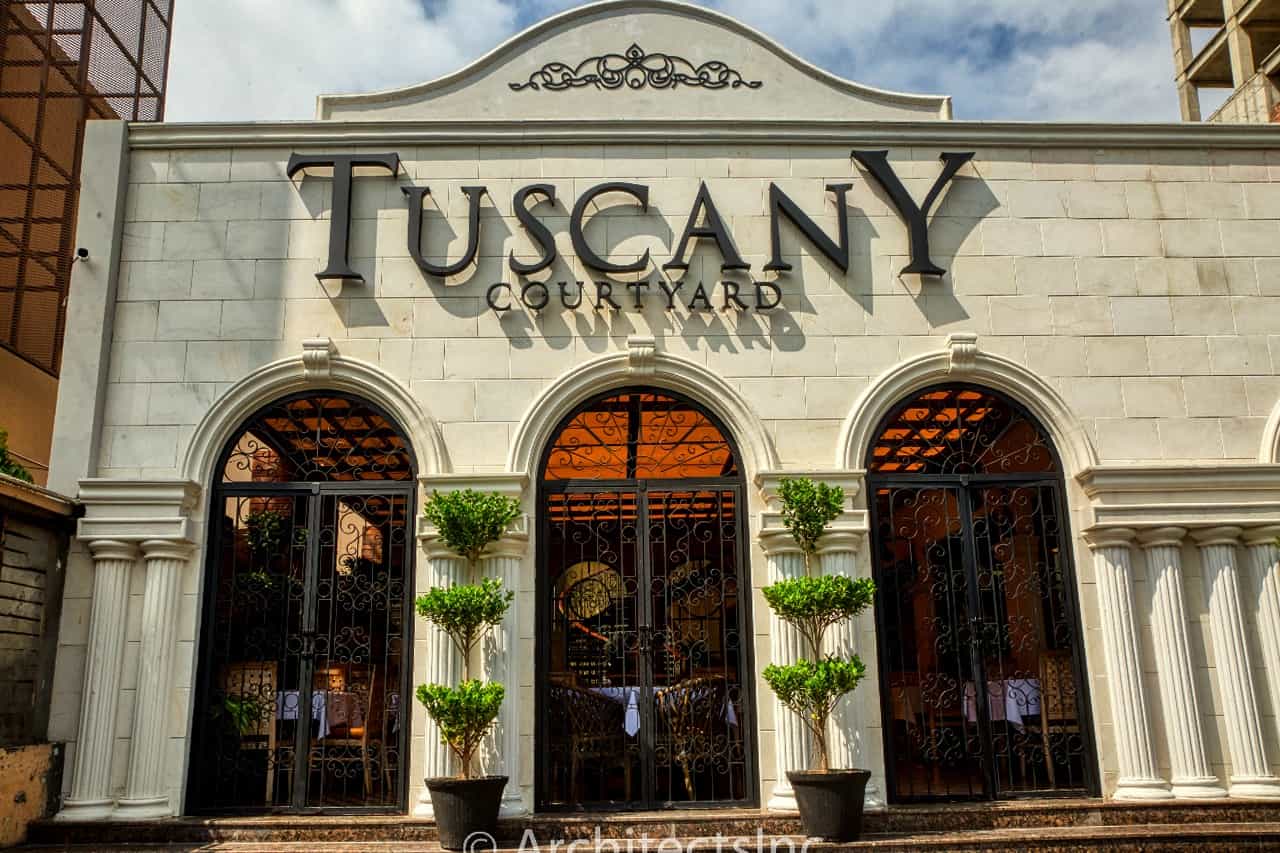 Tuscany Courtyard in Lahore specializes in Italian, Mediterranean, and Thai delicacies. The atmosphere at the restaurant is quite elegant.

The cuisine is fantastic to enjoy with friends and family. Some of its famous food includes distinct Pastas, Tuscany Club Sandwiches, Steak, and Pizza. Additionally, the menu is rather vast, allowing you to choose from a range of dishes because every member of the family has distinct food preferences. You can add this restaurant to your bucket for your next family dine-out in Lahore.
After reading this blog, you will sure be able to find the best family restaurant in Lahore. All these restaurants have their own specialty in food and ambiance that make them unique and customers' first choice. Besides the uniqueness, a few things are certain in all these 10 best family restaurants in Lahore: their exceptional taste, family-friendly atmosphere & efficient customer service.
Explore: Instagrammable Places in Lahore