In today's digital age, where sharing and consuming content has become ubiquitous, many individuals find themselves caught up in the allure of Instagram. This obsession often manifests as an intense need for validation through likes, comments, and followers, leading to a constant quest for creating & curating the perfect online presence.
Everyone wants to showcase the highlights of carefully curated moments of their lives in the form of Instagram reels or stills-  creating an illusion of perfection that is difficult to live up to. And for perfect Instagram shots, you need an aesthetic ambiance that makes your Instagram feeds more attractive to the viewers. Especially the lifestyle influencers, fashion and food bloggers, everyone has lately been trying to ensure they get the best aesthetic look on their Instagram feed. So you might wanna do a little digging before visiting the place. This blog will help to find the best ambiance restaurants in Lahore. 
Popular Instagrammable restaurants in Lahore based on their aesthetically pleasing ambiance and popularity in Lahore. Here are 10 Restaurants in Lahore that are known for their Instagram-worthy aesthetics:
1. El Momento Lahore
El Momento Lahore is without a doubt the pinnacle of an Instagrammable eatery, winning over both foodies and social media influencers. The restaurant's chic environment welcomes you as soon as you enter with its modern decor, tasteful creative accents, and excellent lighting.
The beautifully prepared delicacies, however, are what really steal the show. With its superb steaks, sausages, and decadent desserts, El Momento puts you in a gourmet feast for both the eyes and the mouth. It's tough to resist the impulse to photograph and share these incredible culinary delights on Instagram since every dish is an exquisite work of art that has been crafted to perfection. From the succulent sizzle of a steak that has been grilled to perfection
Location: Building 43-L2, Mini Market, MM Alam Rd, Block L Gulberg 2, Lahore,
2. Andaaz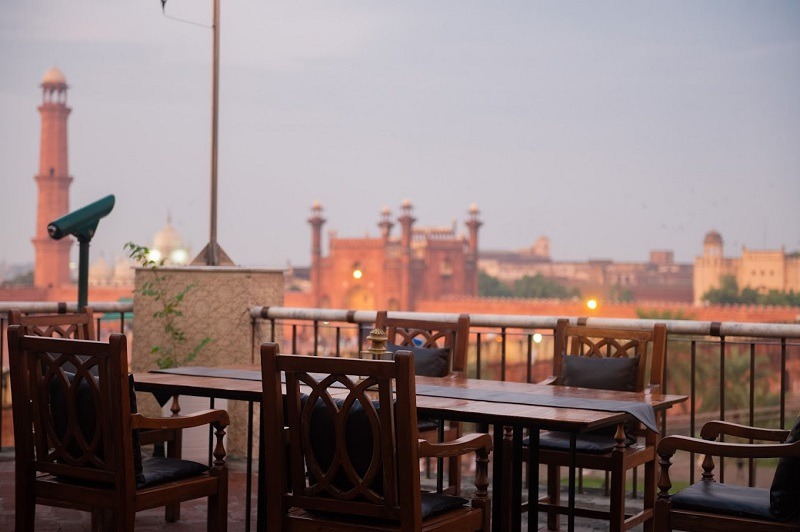 The interior of the restaurant is a visual feast for the eyes, with the ideal fusion of vivid colors, stylish design, and spectacular architectural features. Every nook of Andaaz is purposefully created to offer a stunning backdrop for your Instagram account, making each image you take a masterpiece. Each and every element has been painstakingly chosen to create a genuinely wonderful atmosphere, from the gorgeous wall murals to the masterfully designed floral arrangements.
Andaaz delivers not just culinary joy but an aesthetically gorgeous experience that will create a lasting impact on your social media followers. It does this with its scrumptious fusion food, inventive drinks, and superb service. 
Location: Fort Rd, Shahi Mohalla Walled City of Lahore
3. Monal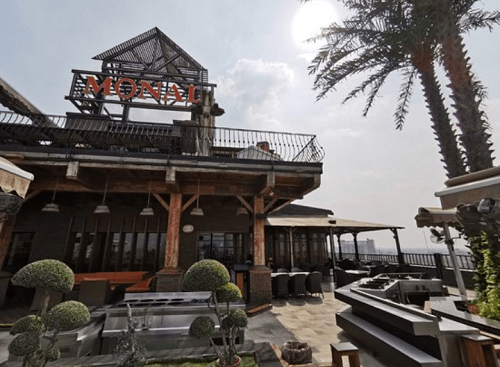 Monal restaurant is a beautiful architecture and cityscape panoramas provide the ideal setting for capturing priceless moments. It's a great dining experience that suits all tastes with its roomy outside terrace and inviting internal seats.
The restaurant's carefully considered interior design, which is embellished with fashionable and contemporary decor, creates a beautiful atmosphere that seamlessly pairs with the great tasty treats offered. Whether it's a cozy brunch, a romantic dinner, or a joyful celebration with loved ones, Monal is undeniably the ultimate destination for Instagram-worthy moments in Lahore.
Location: Liberty Chowk, Round About, Gulberg III, Lahore
4. Pablo's 
Foodies and Instagram enthusiasts alike love Pablo's, one of Lahore's most Instagrammable restaurants. You can enjoy a sensory experience unlike any other at this charming gastronomic hideaway in the heart of the city.
Each alcove of Pablo's is designed with picture-perfect surroundings that need to be photographed. With its beautifully framed backdrop and expertly presented food, this restaurant is the perfect place to take photos. Pablo combines food and art with many exquisite paintings.
Location: Block B Phase 1 Johar Town, Lahore.
5. Cafe Aylanto 
Cafe Aylanto is a charming fine-dining restaurant in Lahore sure to delight your senses at all times. The elegant and contemporary ambiance upon entering sets the perfect backdrop for stunning photos.
From its beautifully designed interior to the panoramic outdoor seating area adorned with lush greenery, every corner of Cafe Aylanto exudes an undeniable charisma. It's truly the ultimate Instagrammable restaurant with its enchanting aesthetics and delicious cuisine. Visit Cafe Aylanto Lahore to capture and share unforgettable moments.
Location: Block C1, MM Alam Rd, Gulberg III, Lahore.
6. Cooco's Den
Cooco's Den is located with a Stunning view of the famous Badshahi Masjid Lahore. The restaurant's traditional allure easily captivates visitors' attention.
The ambiance is a perfect harmony of rustic and contemporary elements, featuring beautifully crafted wooden furniture, vibrant cushions, and intricate art adorning the walls. Every corner of Cooco's Den presents an opportunity to capture perfect photos, whether it's the cozy outdoor seating area enveloped by lush greenery or the fascinating rooftop with scenic views of the Bad Shahi Masjid. 
The menu is equally enticing, offering a delightful fusion of flavors from around the world, presented with artistic finesse. Every visit vows an amazing venture and a stream of envy-inducing snapshots.
Location: Roshnai Gate, Food St Fort Rd, Shahi Mohalla Walled City of Lahore, Lahore,
7. Polo Lounge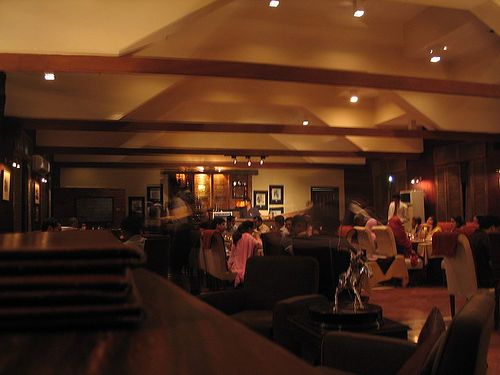 Polo Lounge is an oasis of style and class in the heart of lush greenery. It offers an amazing view that will never wear out. The elegant interior decor, complete with luxurious furnishings, elaborately carved chandeliers, and exquisite artwork, provides an ideal backdrop for Instagram photos. With plenty of outdoor opulent settings, mouthwatering cuisine, and beautiful aesthetics, this restaurant is the most Instagrammable in Lahore.
Location: Raiwind Rd, Lahore, Kasur.
8. Bistro 201
Bistro 201 has a breathtaking view you can enjoy or capture the full view of the city from its rooftop. This sets it apart. It is also impossible to visit a place like this and not take some aesthetic photographs. At night, the view of the city illuminates even more.
Every corner of Bistro 201 is a picture-perfect scene, designed to create an awe-inspiring visual backdrop for your Instagram feed. The fusion of soft, natural lighting and intricate interior details creates a dreamlike atmosphere that is irresistible to any avid photographer. 
The setting is extraordinary, and the cuisine served at Bistro 201 is an art form. Whether it's the exquisite culinary creations or the captivating interior, Bistro 201 is certainly one of the hottest Instagrammable restaurants in Lahore. It offers an unforgettable experience that will leave you longing to capture and share its enchanting beauty with the world every time you pay a visit.
Location: 201 Shahrah-e-Quaid-e-Azam, Upper Mall Scheme, Lahore
Check: Best Restaurants in Lahore
9. Peeru's Cafe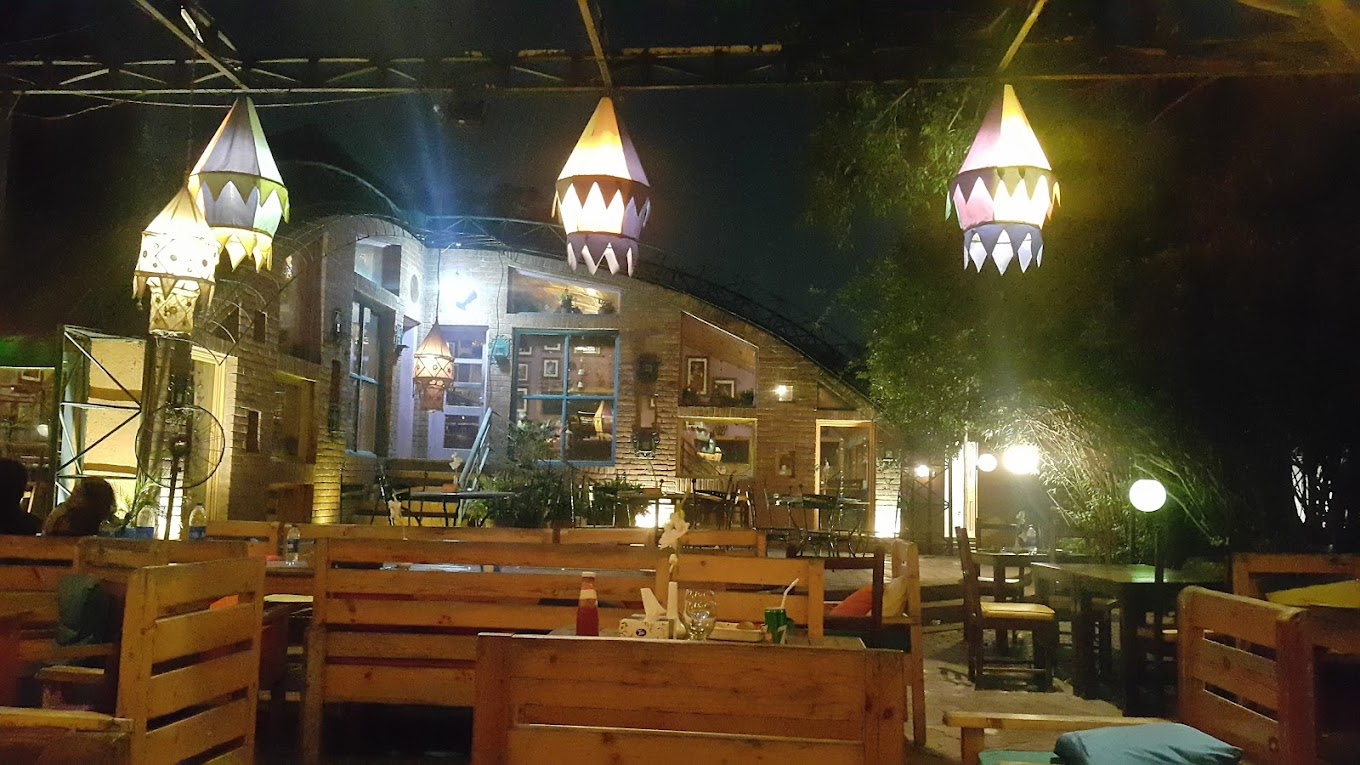 Peeru's cafe has a different vibe with amazingly unique architecture that is one of a kind. The colorful interior and rustic walls take you to another world. It has such an attractive blend of modern and classic vibe.
The hanging of unique style candelabra lights all around & display of carefully chosen paintings, and wooden furniture with colorful cushions, everything is so cozy and makes a perfect background to take some shots that can uplift your social profile. And obviously, by paying such a detailed eye on the ambiance how can they compromise on taste? It is equally delicious and well-presented. There's nothing like having a savory taste in such a classic setting. 
Location: Main Green Acres Main Rd, opp. Peru Cafe, Green Acres Housing Society, Lahore
10. The Skye
The Skye Lahore is the epitome of an Instagrammable ambiance restaurant. With its modern setting and chic decor, the restaurant boasts a trendy atmosphere. As a luxury restaurant with a rooftop, "The Skye Lahore" offers a magnificent view of the cityscape.
Each corner of "The Skye Lahore" is adorned with vibrant murals and elegant lighting fixtures. Its interior is adorned with unique and eye-catching details, making it a haven for Instagram fans. With stunning sunsets, delectable dishes, and trendy vibes, consider it the perfect backdrop for Instagram photos.
Location: Noor Jehan Rd, Block C3, Gulberg III, Lahore
As a matter of fact, Lahore offers a variety of aesthetically pleasing and Instagrammable restaurants that cater to the desires of both foodies and social media enthusiasts. Aside, from serving delicious food, these restaurants offer stunning backdrops which are ideal for capturing and sharing memorable moments. These best ambiance restaurants in Lahore are sure to leave a lasting impression on anyone, whether you are a lifestyle influencer, fashion blogger, or simply somebody who appreciates beauty. Visit these places and create an Instagram feed that is both visually appealing and delicious.