It is important that any dining out with your family goes above and beyond your expectations. The intent of this blog is to help you find the best family restaurants in Islamabad.
Based on extensive research and the addition of personal experiences, the restaurants listed below are the top 10 family restaurants in Islamabad, pleasing the tastes of all families in truly exceptional manners.  
10 Best Restaurants in Islamabad for Family
Here are the 10 best family restaurants in Islamabad.
El Momento Islamabad
Pinabu
Monal Islamabad
Asian Wok
Cafe 1969
Des Pardes Restaurants
La Montana Restaurant
Cheezious
Kabul Restaurant
TKR Restaurant
1. El Momento Islamabad
El Momento Islamabad is one of the best family restaurants in Islamabad. The restaurant is located in Islamabad F6 Beverly Centre in an upper-class neighborhood. The restaurant is exquisitely sublime, and the starry setting is one of its charms. Your eyes will be drawn to every nook of the restaurant. The ambiance is spotless, and the staff provides incredibly sleek and professional customer service. You'll get a genuine luxury dining experience at El Momento. 

Now let's talk about the Cuisine. The menu is rather extensive. A mouthwatering beginning will be served to you to set the scene for the main course from a variety of world-class culinary alternatives. Choose from a selection of best steaks in Islamabad, sushi on platters, and Chinese, Italian, Korean, and Japanese dishes, all of which are expertly prepared using the freshest ingredients and a lot of care. After finishing the main course, the desserts are just the icing on the cake. You may also add your favorite mocktail from the vast selection of beverages.

Bring your family to El Momento for your next family dinner to have a momentous experience. The restaurant aims to provide families with a contemporary setting where they can make recollections of pleasant moments with their loved ones. Take your first visit to El Momento & it won't be your last. 
2. PiNaBu
PiNaBu is a best best fast food eatery in Islamabad located in F11 and is one of the best family restaurants in Islamabad. The restaurant has a lovely ambiance in both indoor & outdoor seating areas. The best thing about this restaurant is its customer service, clean and spacious environment and fresh food serving.

The restaurant specializes in Pizza, Naan, and Burgers and serves you a complimentary drink in an exquisite manner. The staff friendliness makes you feel at home. Their deals are the best options for families to opt and you will be amazed to have such a dining experience in Islamabad in a very economical way. This allows all families to plan outdoor eats more often. Remember to try their Cheesy Philly Naan, Crown Crust Pizza & Beef Burger. This restaurant in F11 is surely a must for a fulfilling family get-together. 
3. Monal Islamabad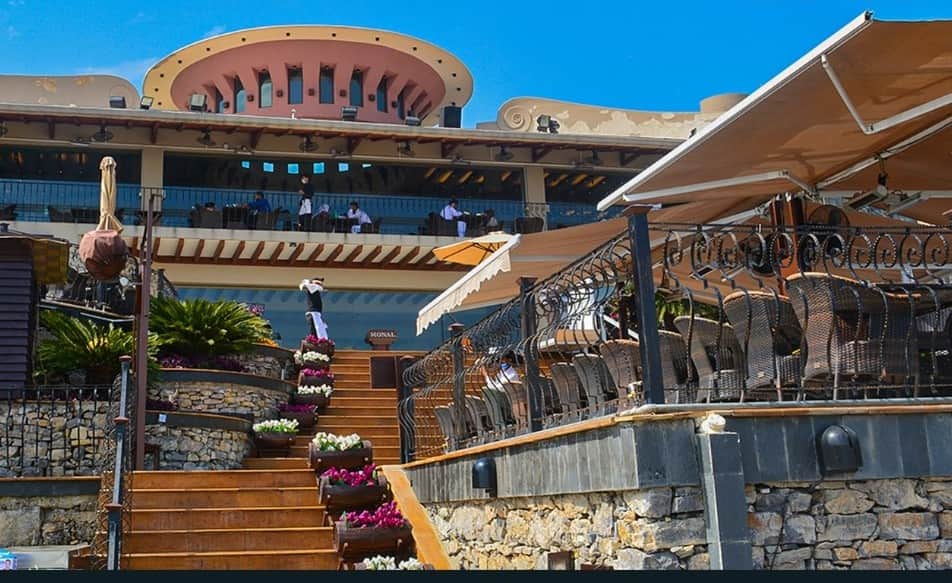 Who doesn't know about Monal Restaurant in Islamabad. This place is not just famous among locals but the tourists alike. The main point of attraction of this restaurant is its top of the hills view. It's a well-planned restaurant with a clean and natural environment.
Families, big or small, can plan a family dinner at Monal restaurant, especially the nature admirers. They can enjoy their delicious food in the lap of nature where the fresh breeze content them in solace, and they can unwind their inner self in a pleasant environment. Especially the view at night is just amazing.
Let's come to their menu, as Monal has a great fan following from people of all age groups and regions. The menu is vast to choose from, desi or continental. Monal also offers a family buffet & breakfast, brunch, or dinner. If you're looking for something special, don't forget to explore the Monal birthday package in Islamabad.
4. Asian Wok
Asian Wok Islamabad is an elite fine-dine restaurant. The staff at the restaurant is highly knowledgeable and competent, and they are experts in serving Asian food. Best for family get-togethers in Islamabad, where you may indulge in Asian food preferences, including Italian, Japanese, Chinese, and Korean, while receiving exquisite attention to detail-service.
At Asian Wok, you can savor each meal to the fullest. The beautiful ambiance makes for the ideal setting for a memorable family lunch or dinner. 
The restaurant offers a wide range of options to meet all tastes and needs for food. Despite being on the pricey side, the food's quality and flavor made it well worth the money. Among the reasons Asian Wok has become a popular family restaurant in Islamabad is its sushi rolls, which are renowned for being prepared with fresh ingredients and topped with soy sauce and wasabi. It is a recipe for finely sliced beef that is marinated in a sweet and savory sauce.
5. Cafe 1969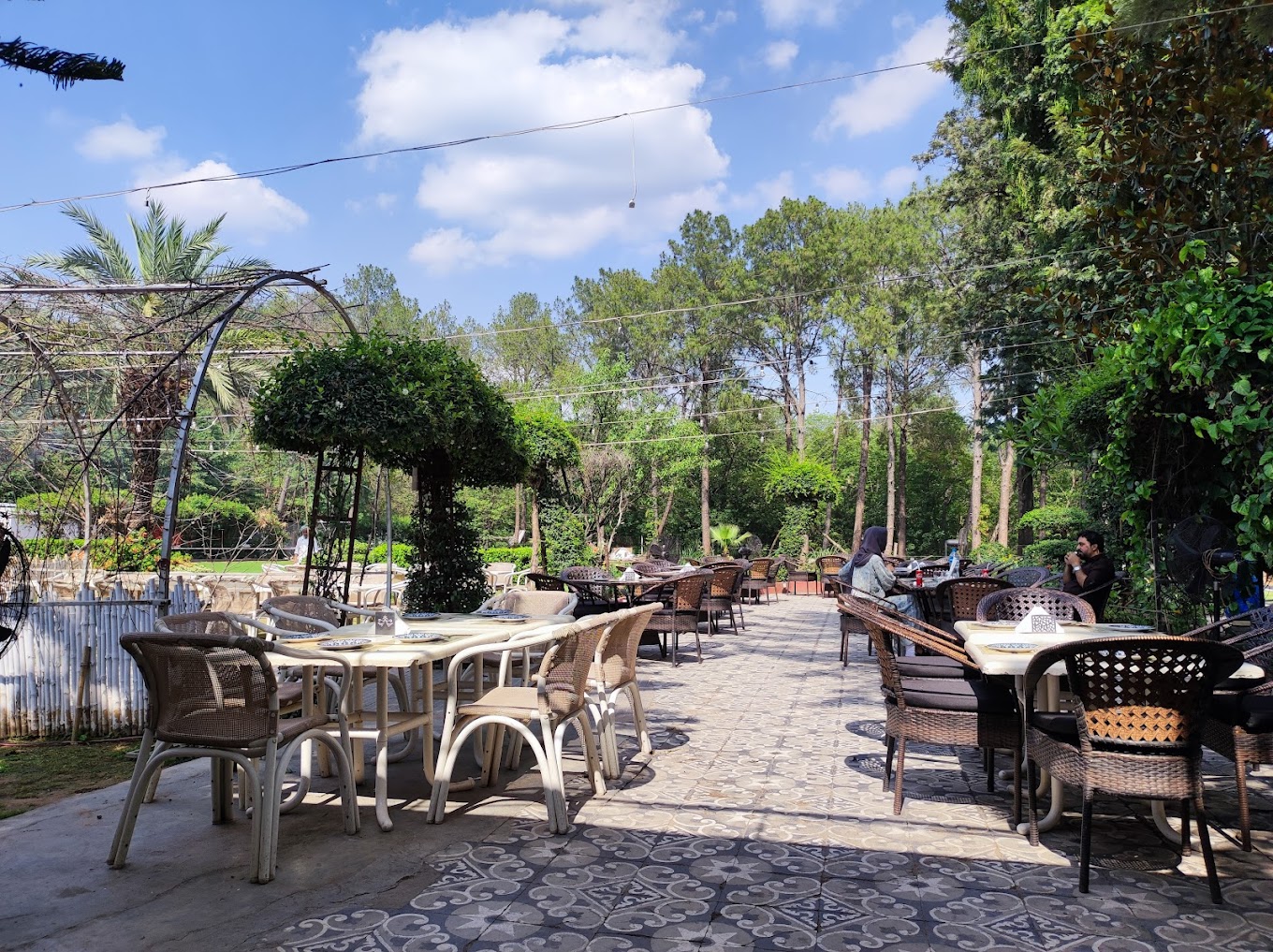 Cafe 1969 is a distinctively themed restaurant that aims to recreate Pakistan's golden decade of the 60s. Families with children of all ages can have fun at Cafe 1969 in Islamabad while dining out.

This restaurant can be your best choice if you want to spend some quality time with your family. With a dine-in and outdoor dining experience, it offers a wide range of food varieties, both in Desi & continental Cuisine; name it, and they will serve you with pleasure.

Birthday parties, weddings, bridal showers, business gatherings, and family reunions can all be held on the expansive grounds that are linked to their historic structure. The purpose of creating a restaurant with a '60s'60s theme was to present a lighter picture of Pakistan to the world. And that is what makes this restaurant the best family restaurant in Islamabad. 
6. Des Pardes Restaurant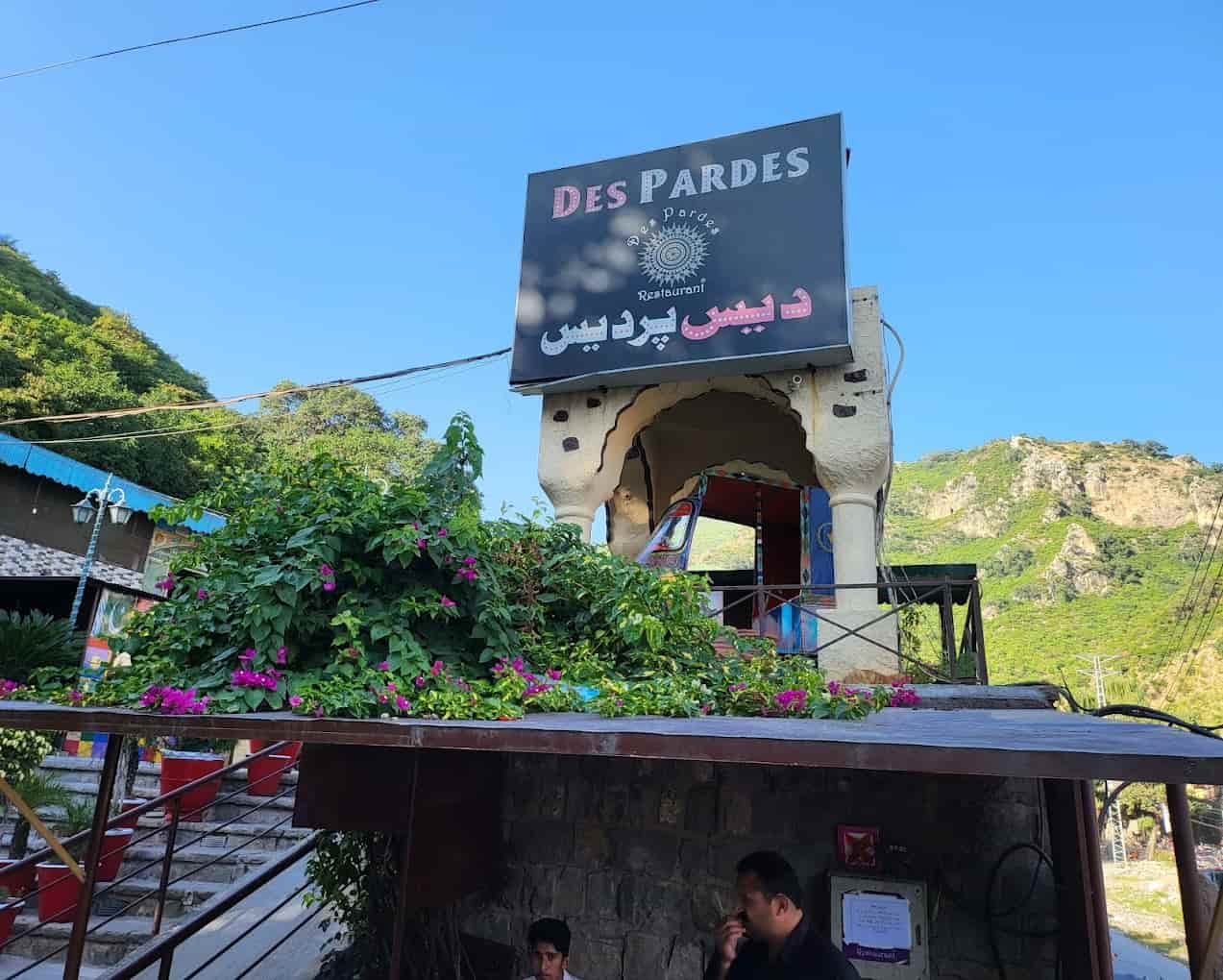 Des Pardes is the most renowned family restaurant in Islamabad. The Saidpur Village restaurant in Islamabad provides a distinctive fusion of Mughlai, Shinwari, Chinese, continental, and grill cuisines.

The ultimate family experience in Islamabad may be found right here. Due to its location, it offers the best fine dining in Islamabad and tastes for families. It creates a calm choice in a rural atmosphere and encourages individuals to get back in touch with nature.

Enjoy the Best Family Dining Experiences in Islamabad at Des Pardes with the best customer service, family-friendly environment & hygienic food with exceptional taste.
7. La Montana Restaurant
La Montana is one of the best restaurants in Islamabad. It is situated on the top of the Margalla Hills and offers a haven-like vista from which you can see the entire city.
Savoring the mouthwatering food while taking in such a view is like living out a dream. In addition to serving Pakistani, Indian, Continental, Chinese, and Thai Cuisine, the restaurant also has open terraces with state-of-the-art equipment and decorated gathering facilities. If you're curious about what they offer, be sure to explore the La Montana Islamabad menu.

Lights & Audio Visual Systems are equipped with the most up-to-date features and top-notch services for a variety of occasions, including family gatherings, conferences, meetings, seminars, weddings, parties, and more. Or stop by for lunch or dinner with family. La Montana is sure to exceed your family's expectations, nothing less. 
8. Cheezious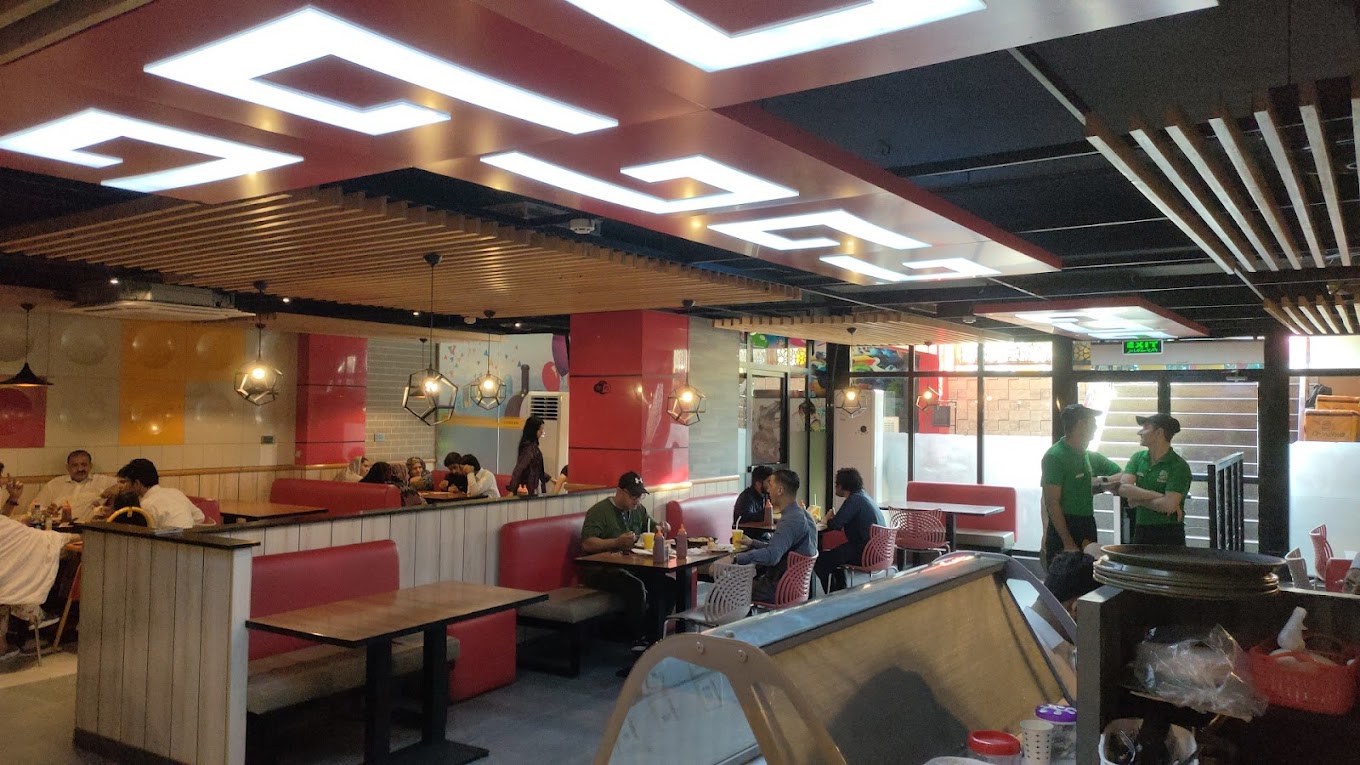 Cheezious is a famous restaurant that serves a wide variety of fast food. With the slogan "Finest Taste Than Ever," Cheezious has successfully established itself and expanded its network of more than 20 outlets around Pakistan.

It began its infinite journey in 2012 and is now recognized as a popular fast-food brand in Pakistan. Because of its enduring standard constancy in flavor and quality, you will always see this brand dwelling full. In Islamabad, families like this restaurant are common. Children particularly like Cheezious at any time of the day, plus its pocket-friendly deals encourage everyone to enjoy a full meal at a reasonable price. 
Considering the atmosphere and customer service, despite the throngs of customers, it continues to be clean and has a pleasant ambiance. The setting is family-friendly, and the customer service is consistently good.

Every time you want a quick meal, this is your go-to spot for a family meal. The Sandwich is one of the restaurant Cheezious's trademark dishes. There are several delicious sandwich options available from Cheezious Menu, but the Mexican Sandwich is hands-down the finest. It is created with delectable Mozzarella, dipped chicken covered in garlic sauce, and tomato, all of which are placed on expertly baked bread.

On top of that, if you're still deciding what to have when you're there, the Crown Crust Pizza & Pasta are the best choices. Everything makes it the best family fast-food restaurant in Islamabad. 
9. Kabul Restaurant
Kabul restaurant serves a variety of delicious Afghan Cuisine. It is the best family restaurant, especially if your loved ones adore and value the genuine Afghani flavor.

The restaurant has a comfy, modern atmosphere, and the customer service is excellent. Afghan food is available on a wide-ranging menu, and it will be served with love and affection. The decor is traditional Afghani, which goes well with the Cuisine. Likewise, there is an enduring family atmosphere throughout.
10. TKR Islamabad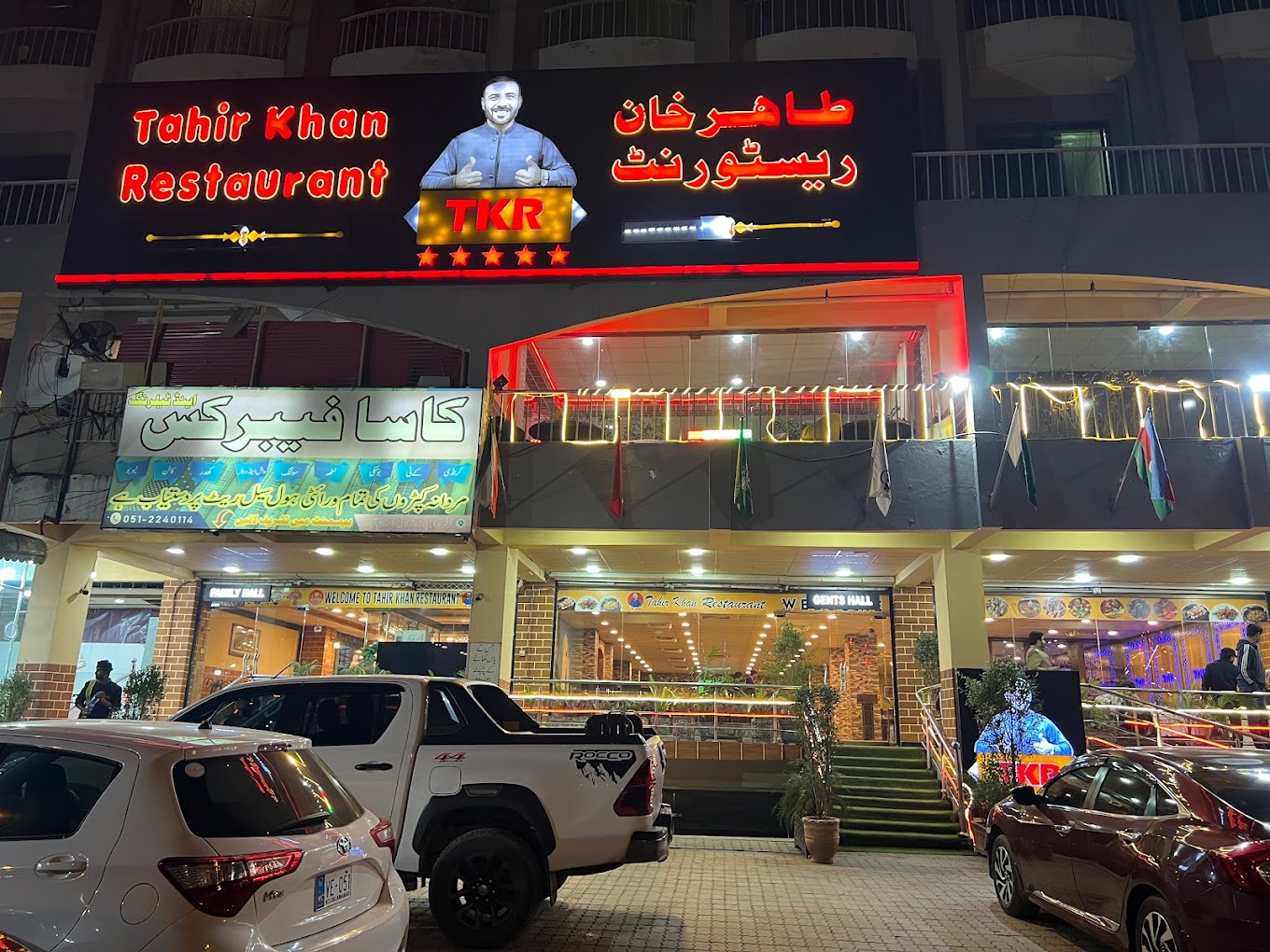 TKR is known for its diverse menu, where culinary delights from both Pakistan and Afghanistan merge seamlessly. Tahir Khan Restaurant and Shinwari Foods are renowned for their Afghan specialties, offering a tantalizing taste of traditional Afghan Cuisine. Yet, the restaurant's résistance lies in its exquisite Pakistani dishes, meticulously crafted to satisfy the most discerning palates.

TKR Restaurant not only tantalizes taste buds but also provides a comfortable and welcoming ambiance, making it the perfect destination for families seeking a memorable dining experience in Islamabad.
To sum up, we really hope that we are contributing to the success of your family's dining out experience. These 10 family-friendly restaurants in Islamabad are meticulously selected in consideration of how picky we can become when making decisions for our families, making sure they enjoy every moment of their lives, and dining out is one of them. So, pick any of your favorites from the above & have fun with your family. Make sure you're having the most out of these small moments!