When people have had an exhausting day, they often choose to go out for dinner with their family and friends to unwind and relax. Finding a place that perfectly matches their taste and offers a peaceful and family-oriented environment can be quite challenging. However, El Momento Steakhouse is here to solve that problem and become your next go-to dinner destination.
1. Cozy Ambiance
At El Momento, we prioritize providing you with a surreal dining experience that is worth every penny of your hard-earned money. We understand that dinner is a time for gatherings, where people connect, share their daily routines, and engage in pleasant conversations. That's why we have created a cozy atmosphere at El Momento that allows you to truly enjoy your time with loved ones.
As soon as you step inside, you'll be greeted by a soothing color scheme, moderate lighting, and self soothing background music that sets the perfect mood. Our comfortable furniture ensures that you can sit back and relax, while the spacious sitting area can accommodate your entire group comfortably, even the crockery, everything has been chosen so diligently to ensure customer satisfaction in all aspects.
2. Pro-efficient Customer Service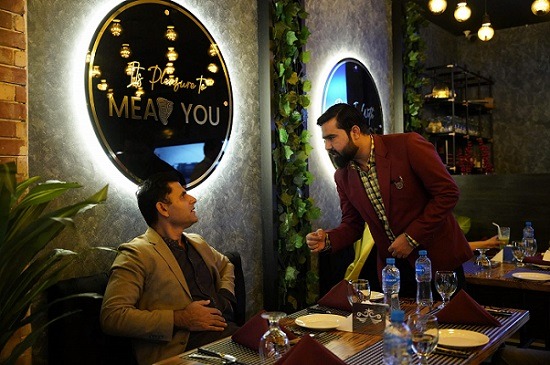 The exceptional customer service at El Momento Steakhouse will make you feel warmly welcomed. Our staff is professional, well-dressed, and always wears a smile on their faces. Every staff member is vigilant and ensures the food is served on time, and you get the best customer service.
3. Exceptional Taste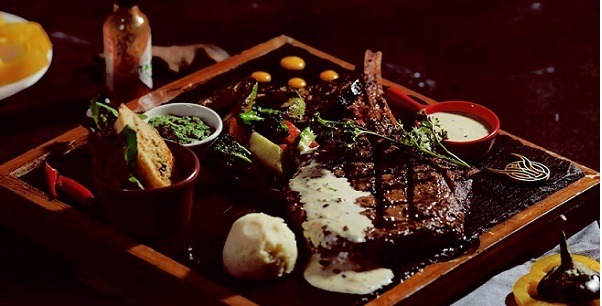 Now, let's talk about the star of the show—the scrumptious taste of our food. El Momento Steakhouse is renowned for its expertise in crafting the best steak dishes.
Our talented chefs are well-versed in their profession and excel at preparing perfectly cooked steaks that cater to your preferences. While we do offer a variety of options on our steakhouse Lahore menu & steakhouse Islamabad menu, as the name "El Momento Steakhouse" speaks to our primary focus on delivering exceptional steak cuts. From the imported Filet mignon, T-bone, Rib-eye, to Chef Special Boeuf, and Chicken Steak; our selection of cuts will leave you craving for more.
Each dish is served with carefully chosen embellishments and different drinks that enhance the flavors and elevate your dining experience. You will also have several other options including; Seafood, Burgers, sandwiches, and pasta that are exceptional in taste.
4. Cleanliness
Likewise, we understand the importance of cleanliness in providing a comfortable dining environment. At El Momento, we prioritize maintaining 100% cleanliness throughout our restaurant, as well as our live cooking view that provides you with total satisfaction as you witness your food being prepared before your eyes.
You can dine with peace of mind while enjoying a tasty yet super hygienic meal. Especially public washrooms and kitchens will always be found clean to create an impeccable hygienic environment.
If you are looking best place for birthday celebration in Lahore and make the day Momentous check out some literally enticing El Momemento Birthday Deals or El Momento Aniversay Deals & thank us later!
Conclusion:
So, when you're looking for a place to unwind, enjoy delicious food, and create memorable moments with your loved ones, El Momento Steakhouse should be your top choice. Having dinner with us will be an experience you won't forget.
Killing Your Quest!
What meal is your favorite from the day?
Dinner, because you have plenty of time to thoroughly enjoy it after the hectic day.
What do people prefer for Dinner other than good food?
Cozy and peaceful atmosphere, Cleanliness, and Proficient Staff.
Exciting news! El Momento Steakhouse has now arrived in Islamabad, bringing its renowned culinary excellence to the city. Indulge in our delectable steaks, thoughtfully crafted menu, and impeccable service at our newest location. Experience the perfect blend of flavor, ambiance, and hospitality in El Momento Islamabad.