Birthday celebrations have become increasingly popular in restaurants as people want to make their special day memorable and extraordinary. Among the many options available in Lahore, El Momento Steakhouse stands out as one of the best restaurants to celebrate a birthday. Here's why:
Ambience:
El Momento has a beautiful and inviting ambience that sets the perfect tone for a celebration. With elegant decor, soft lighting, and comfortable seating, it creates a warm and welcoming environment that makes you feel special.
Food: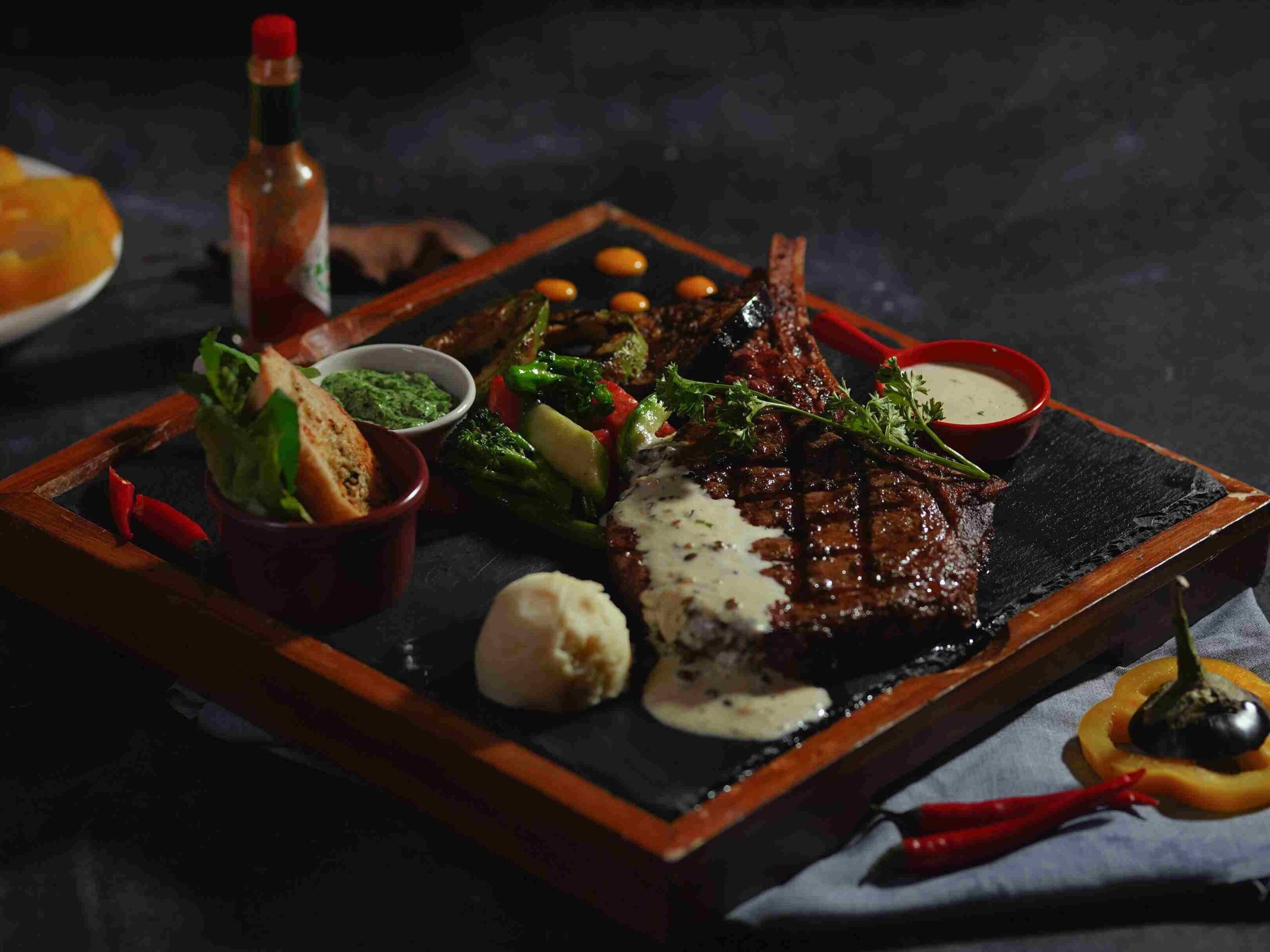 The restaurant offers an extensive menu with a wide range of delicious dishes to choose from. Whether you're looking for mouth-watering steaks, juicy burgers, Seafood, pasta or fresh salads, or juices, El Momento has something for everyone. They also offer a variety of desserts to satisfy your sweet tooth.
Customer Service:
The staff at El Momento are attentive, friendly, and accommodating. They go out of their way to make sure that you have a great experience and that all your birthday party needs are met fully. From helping you choose the perfect menu to decorate the space to your liking, they take care of everything.
Customization:
El Momento offers customized birthday packages that cater to your specific requirements. Whether you're looking for a small and intimate celebration or a big and extravagant party, they can tailor their services to your needs.
Affordability:
El Momento offers competitive pricing that is affordable for all budgets and the best quality according to your budget so you can easily celebrate your big day, and enjoy a memorable birthday celebration without breaking the bank.
El Momento Economical Birthday Deals:
At El Momento, we offer three different birthday packages for your consideration. You can pick the one that best suits your taste and budget.
Deal 1–
The first deal includes Fish N Chips, Moroccan Chicken, Mushroom Pasta, French Fries, Brown Rice, Sauteed Vegetables, and Mint Margaritas for only Rs. 1495.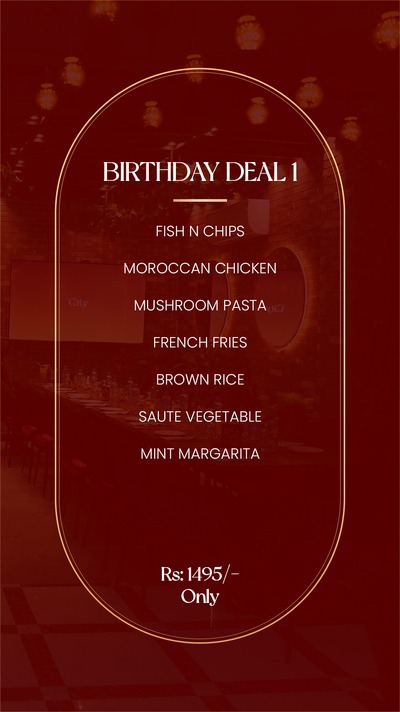 Deal 2-
Deal two has six dishes for just Rs. 1750/-, including Beef Steak, Mexican chicken, Garlic rice, Pasta bowl, sauteed vegetables, and Blue Lady beverage.
Deal 3-
There are seven different dishes in Deal 3 that include; Full piece wings, beef steak, mushroom chicken, garlic rice, sauteed vegetables, mint margarita drink, and french fries with garlic mayo sauce dip for just Rs. 1850/-
Note- Customized cake designs are also available.
In conclusion, if you're looking for the perfect restaurant to celebrate your birthday in Lahore, El Momento Steakhouse is the ideal choice. With its inviting ambience, delicious food, attentive service, customization options, and affordable pricing, it's the perfect place to make your special day unforgettable. We look forward to greeting you on your next birthday!
Explore: Top 5 Food Streets in Lahore