There isn't a strict dress code for dinner at a steakhouse, but it's important to maintain a presentable appearance when going to such places, as they often attract a more affluent clientele. Your presence and how you carry yourself do matter.
The dim lighting, jazz music, and overall fine-dining atmosphere of a steakhouse create a romantic vibe. People usually choose their outfits based on personal taste and current trends. However, it's essential to wear a comfortable yet stylish outfit that makes you feel confident and attractive.
When going out for dinner or a gathering, the first concern for many people is what to wear. It's advisable to select your attire based on the occasion. Obviously, you wouldn't wear trousers and a T-shirt to a formal dinner. Therefore, it's wise to choose your outfit accordingly.
It is important to consider the setting and formality of the restaurant when dressing for a steakhouse dinner. To help you choose an appropriate outfit for a steakhouse, here are some general guidelines:
Smart Casual: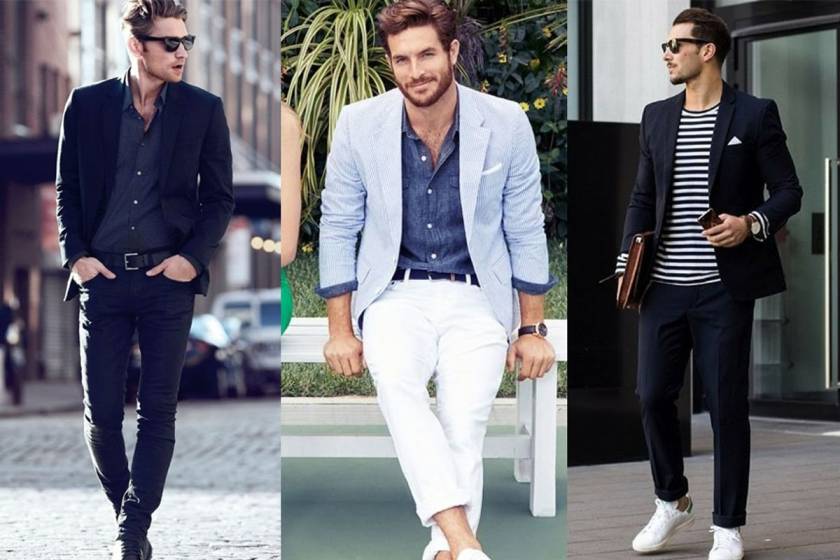 Smart casual dress codes are prevalent in many upscale steakhouses. Dress pants or dark jeans are typically worn with a collared shirt, such as a button-down or polo shirt. Dress it up with a blazer or sport coat. Dresses, blouses, trousers, skirts, or stylish tops can be worn by women.
Business Casual:
In more formal settings during lunch or dinner hours, you may be required to wear a business casual dress code while attending a business dinner. The men may wear dress pants or khakis with a collared shirt and optional blazer. Women can wear dresses, blouses with skirts or trousers, or tailored pantsuits.
Formal Dressup:
Certain high-end steakhouse venues may require more formal attire. For men, a suit or tuxedo is appropriate. A dark suit with a dress shirt and tie are usually acceptable for a black-tie optional event. Women can wear a cocktail dress, a formal skirt, and blouse, or an evening pantsuit.
Footwear:
Choose footwear that complements your outfit and the level of formality. Men should wear closed-toe dress shoes, such as oxfords or loafers, and women can opt for heels, dressy flats, or elegant sandals. Avoid overly casual footwear like sneakers or flip-flops unless explicitly needed.
Here are 5 Reasons: Why Steakhouses Are Dark?
While wrapping up let me remind you, it's always a good idea to check the specific dress code suited to the occasion or the steakhouse setting you plan to visit. By dressing appropriately, you'll not only feel confident but also complement the venue and it will ultimately enhance your overall dining experience.